Stories
27 May 2021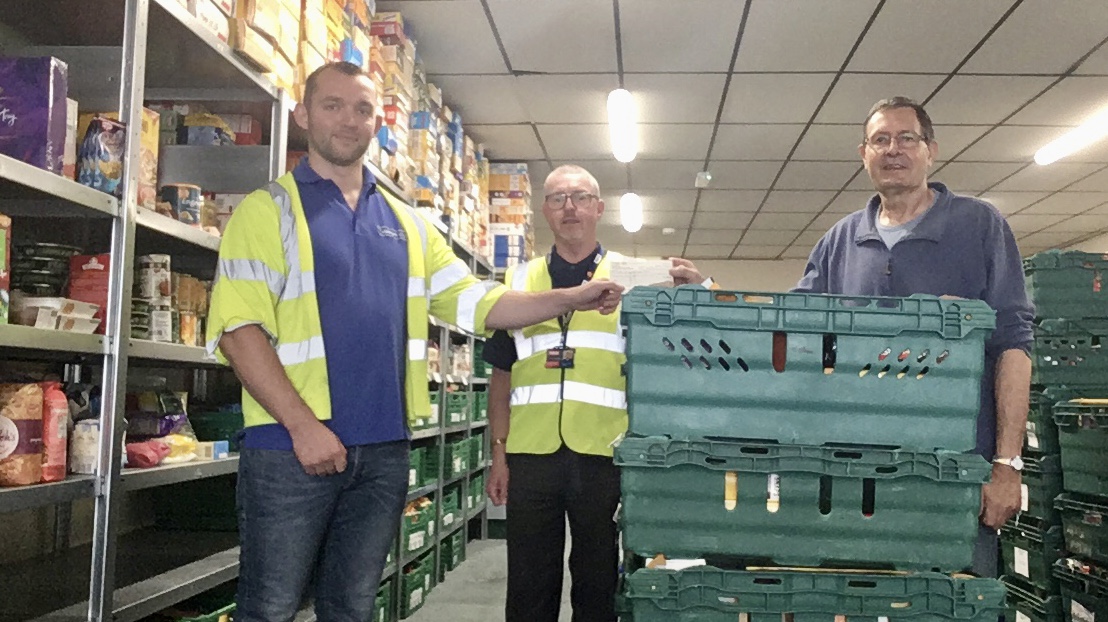 We're really glad to see one of the contractors we employ giving back to the local community.
One of our contractors, GHJames has contributed £300 to a food bank in south Gwynedd, Barmouth this week as part of a community benefit scheme and social value. We are very grateful to them for giving back to our local communities.
Elin Williams, Communities and Partnership Manager at Adra said:
"The food banks have played a vital role in supporting our tenants during the pandemic, many people are dependent on getting food from food banks, that is now the situation with unemployment at its highest level in Wales and so we think it is vital for us and our contractors to give something back to support our tenants and communities when we can.
"We want to recognise the wonderful work being done by the Food Bank volunteers, they can't be run without the support of the volunteers."
As an affordable and social housing provider, we want to make a positive difference to people and their communities. We are driven by social value through every tender opportunity so that we can give back to our tenants and the communities they live in.
For more information on food banks, visit: 
www.trusseltrust.org
  or call  0808 208 2138 – also check your County Council website or call your County Council for more information.