Stories
6 July 2021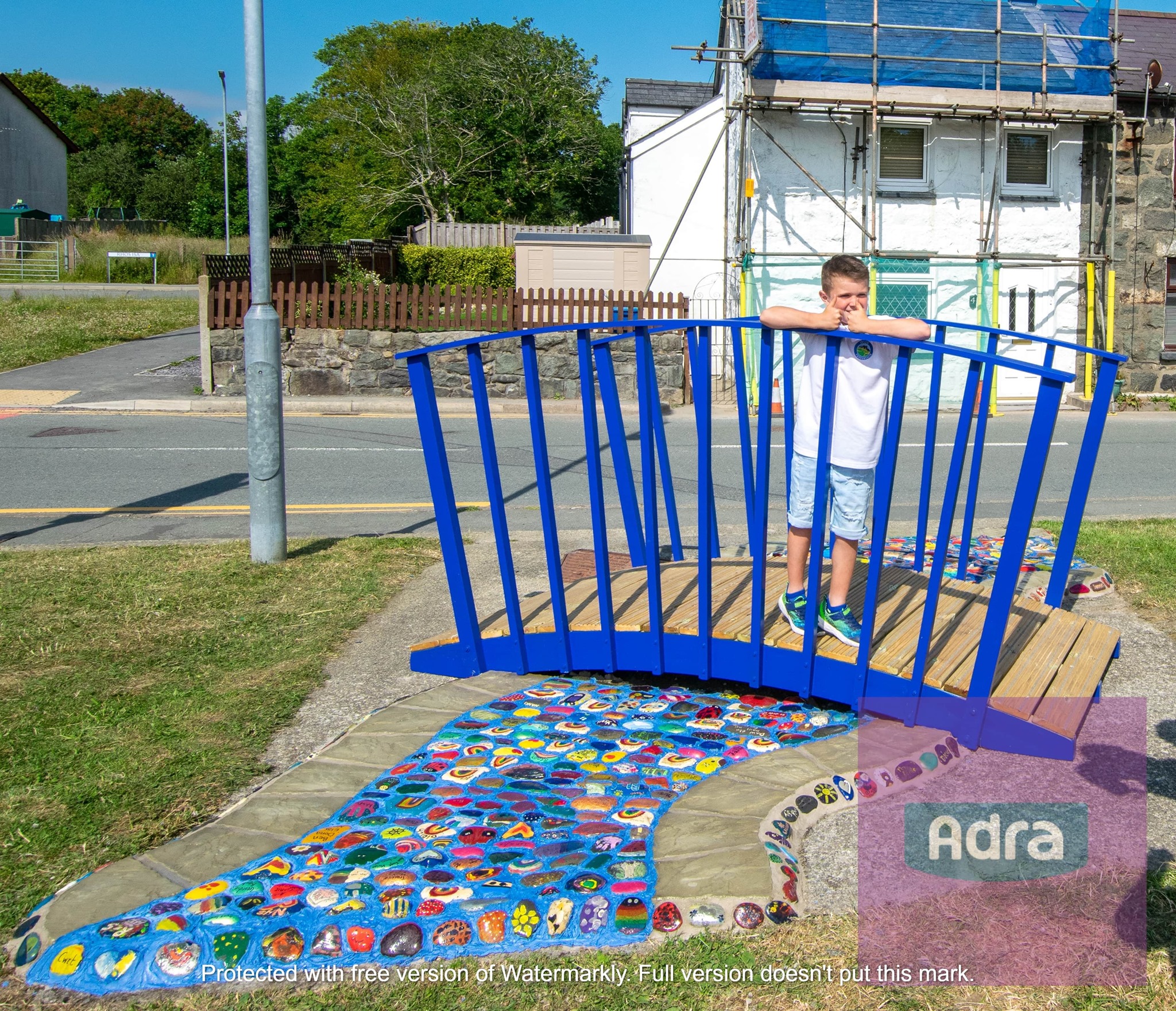 The Rainbow has become a symbol of hope for us all over the past few months.
But one young boy from Criccieth has taken the image one step further. Llŷr came up with the idea of
​​collecting stones for painting during the first lock. Before coming up with a further idea of ​​creating a colorful
stone bridge at the Ty'n Rhôs estate, Criccieth.
Local residents and builders have come together to help bring Llŷr's dream and image to life.
What better day to unveil Ty'n Rhos's rainbow bridge than thanks the NHS day.
It has been a pleasure to support this venture with Criccieth Town Council and S4C's Heno crew came to film the
unveiling of the bridge. Community spirit at its best in Criccieth.
Many thanks to you Llŷr for having a great idea and for bringing your idea to life for everyone in Criccieth.