Stories
7 June 2021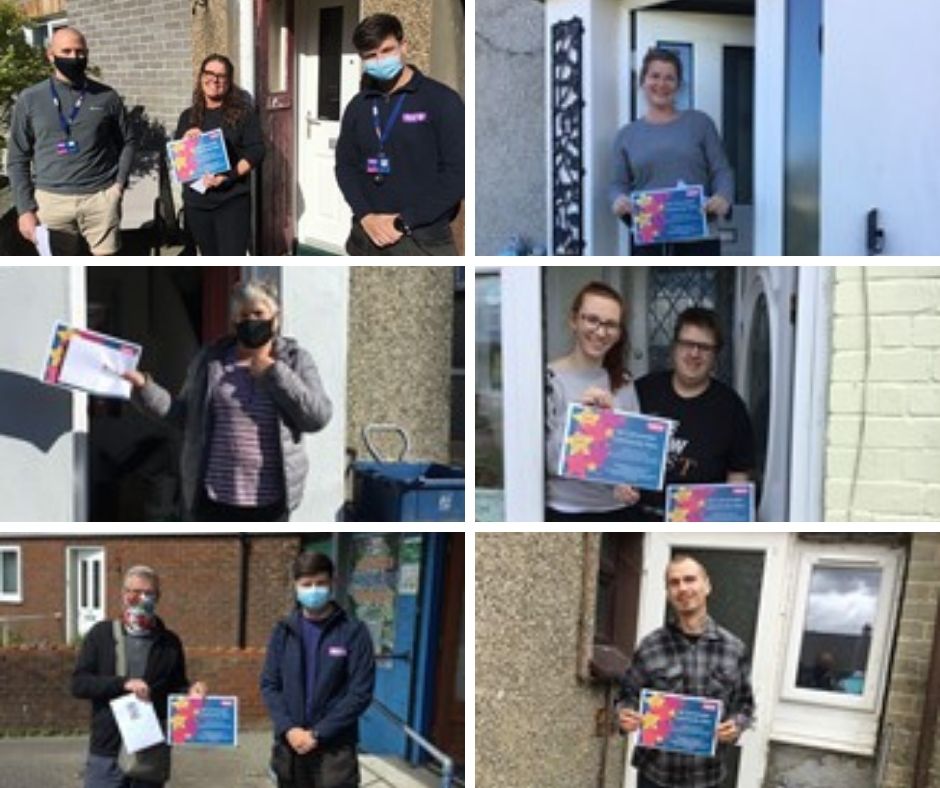 We've been inundated with applications this year.
One good thing to come of the last year and a half is how the community spirit is thriving in our communities.
It's a pleasure to introduce more of your Community Stars…
Donna Edwards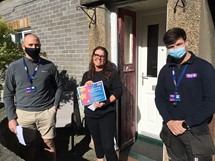 During the lockdown, Donna organized fun packs for families in Maesgeirchen – Bangor. To raise morale and improve wellbeing of the children and their parents.
Donna arranged the contents of the 320 packs, did all the packing and their distribution by a team of volunteers. Packs included:
toys
games
art equipment
treats
All funded by grants.
Peter Whitby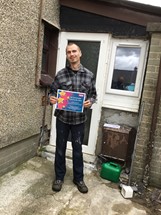 Peter has been involved in numerous voluntary activities and projects that have benefitted residents of Maesgeirchen and Tan Y Bryn, Bangor over the past year.
He has been involved in packing and distributing fruit and vegetable bags as part of a voluntary residents buyers co-op. He participated in a number of community green/gardening activities – including planting Christmas trees. As well as providing a garden service for those who could not do the work themselves to enjoy their gardens through lockdown.
He has also designed and organised fun activities and projects on the estate to promote renewable energy.
His work continues to help improve the health and well-being of residents and also the local environment.
Eirian a Steffie Williams Roberts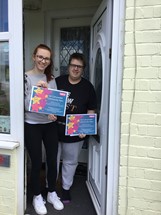 Eirian and Steffie established a Community Performing Arts Group, MaesG Showzone, for young people in Bangor during the lockdown period.
The group has provided regular activities for young people during the pandemic. The group has helped them to keep active and also helping to maintain their health and wellbeing. So many are grateful for you efforts!
Nigel and Vicky Pickavance
Nigel and Vicky have both volunteered with the "Soup Squad" during the year. They prepared and distrubuted ready meals to elderly and shielding residents. Also they made sure older residents had essentials during the panic-buying of the first lockdown.
They were also involved in various other community projects in Maesgeirchen during the year which helped raised spirits and improve wellbeing during a very difficult period.  These included:
the development and upgrade of the play park
the park's grand opening
various Christmas activities
a project to light up the local church
Thanks to both of you for your contribution to the local community.
Dylan Fernley
Dylan has played a vital role in the volunteering effort in his community in Bangor over the past year. He's been busy sorting fuel payment support, prescriptions and food for residents suffering financial hardship in the pandemic.
He has collected Fareshare food donations nightly from supermarkets. They used the food to help the team at Ty Penrhyn prepare ready-meals for vulnerable individuals and families in Bangor. Dylan also helped to distribute food boxes to residents needing them during the lockdowns.
Denise Spence, Beth Hughes and Tony Roberts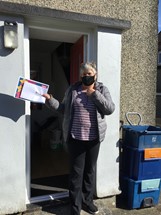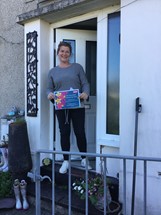 Denise, Tony and Beth have volunteered regularly in their community throughout the pandemic.
During the first lockdown, they turned the Hive Café into the Soup Squad. They were shopping for, preparing and distributing ready-made meals to 84 elderly and shielding residents every Tuesday.
Penrhyn House – Bangor: Bradley Morgan, James Verselys, Scott Patey and David Lynes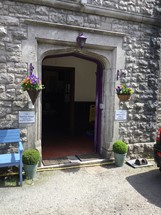 Penrhyn House has been the hub for a massive relief effort to support the residents of Bangor through the pandemic. To date, they've helped to provide over 12,000 frozen meals and over 50,000 tonnes of dry food and continues to support over 90 families and individuals weekly.
The volunteers – Bradley, James, Scott and David have been helping with:
shopping
preparing
packing
transporting ready meals and crates of food for individuals and families across Bangor.
During the first month of lockdown, this consisted of 12-hour shifts, 7 days a week. What a heroic effort. Helping their community when it was most needed.