Stories
3 September 2021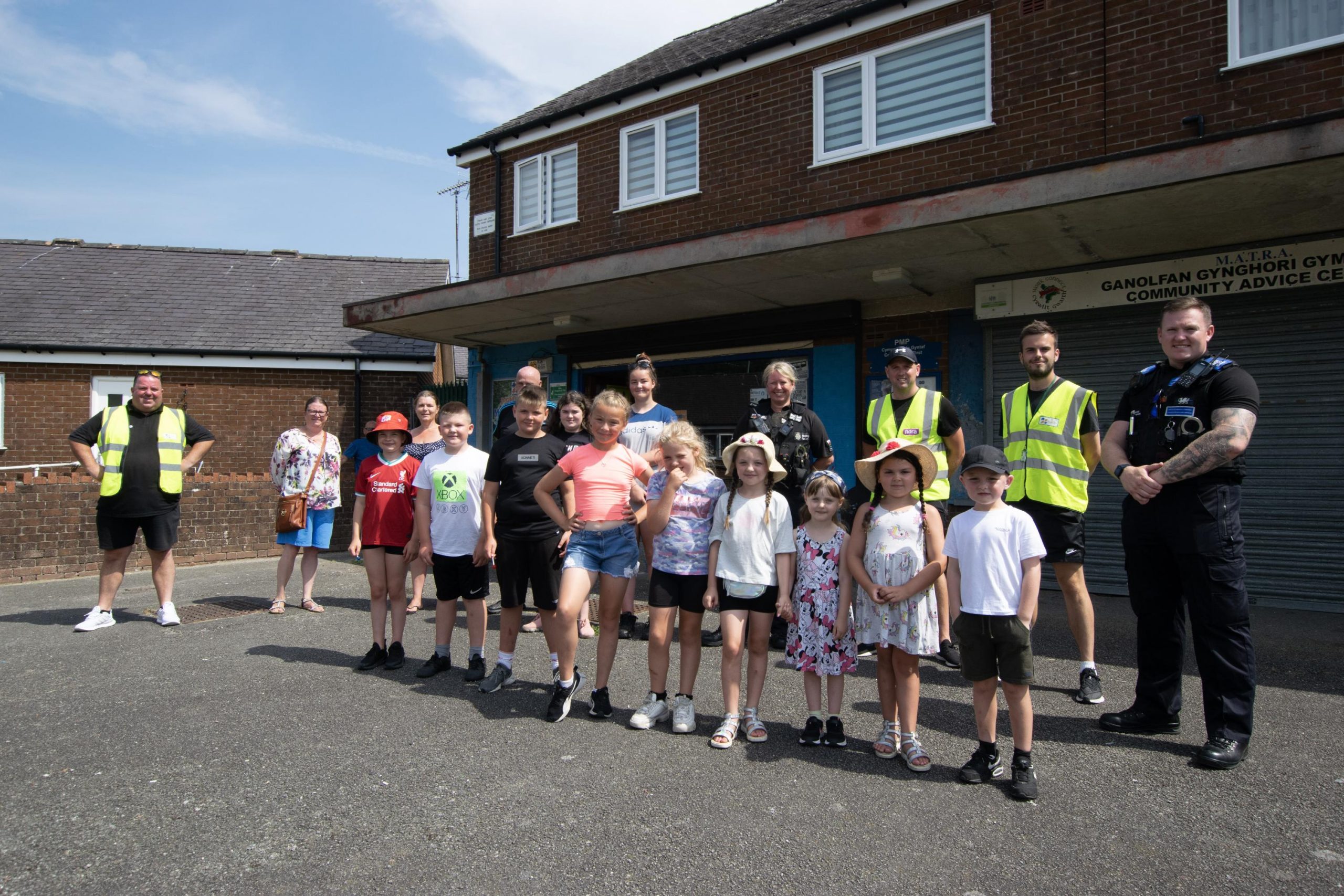 We have been organizing activities to look after the environment in our customers' estates and communities over the summer.
Gwynedd Council's recycling team, North Wales Police, Antur Waunfawr, Gwynedd Council Street Enforcement Officer and representatives from Gwynedd Council Youth Service all came to help and be part of the environmental day in Maesgeirchen, Bangor.
We have arranged five environmental days in five different locations in Gwynedd including housing estates in Pwllheli, Caernarfon, Bangor, Blaenau Ffestiniog and Rachub.
A number of our customers came to help and dispose of unnecessary waste and goods from their homes. The locations of the environmental days were appointed by our Community Housing Officers. As part of the day, skips were located across the estates to dispose of mixed waste.
Elin Williams, our Communities and Partnership Manager here at Adra, said:
"We had very successful environmental days and it's great to see our customers coming together as a community to support each other. It was also great to see our partners as part of the days such as North Wales Police, Gwynedd Council and Antur Waunfawr as well as Councillors. I thank everyone involved in the days to ensure that we look after our communities and the environment to keep them a nice and safe place to live as well as keeping to our environmental commitment."
Nigel Pickavance, Maesgeirchen Councillor who was part of the day at Maesgeirchen, said:
"We had a great day here in Maesgeirchen. We have a team of young people who collected 20 bags of rubbish. Many thanks to children and young people who were part of the day and thank Adra for hosting the day."
Thanks to everyone who's been a part of the days.