Stories
18 February 2022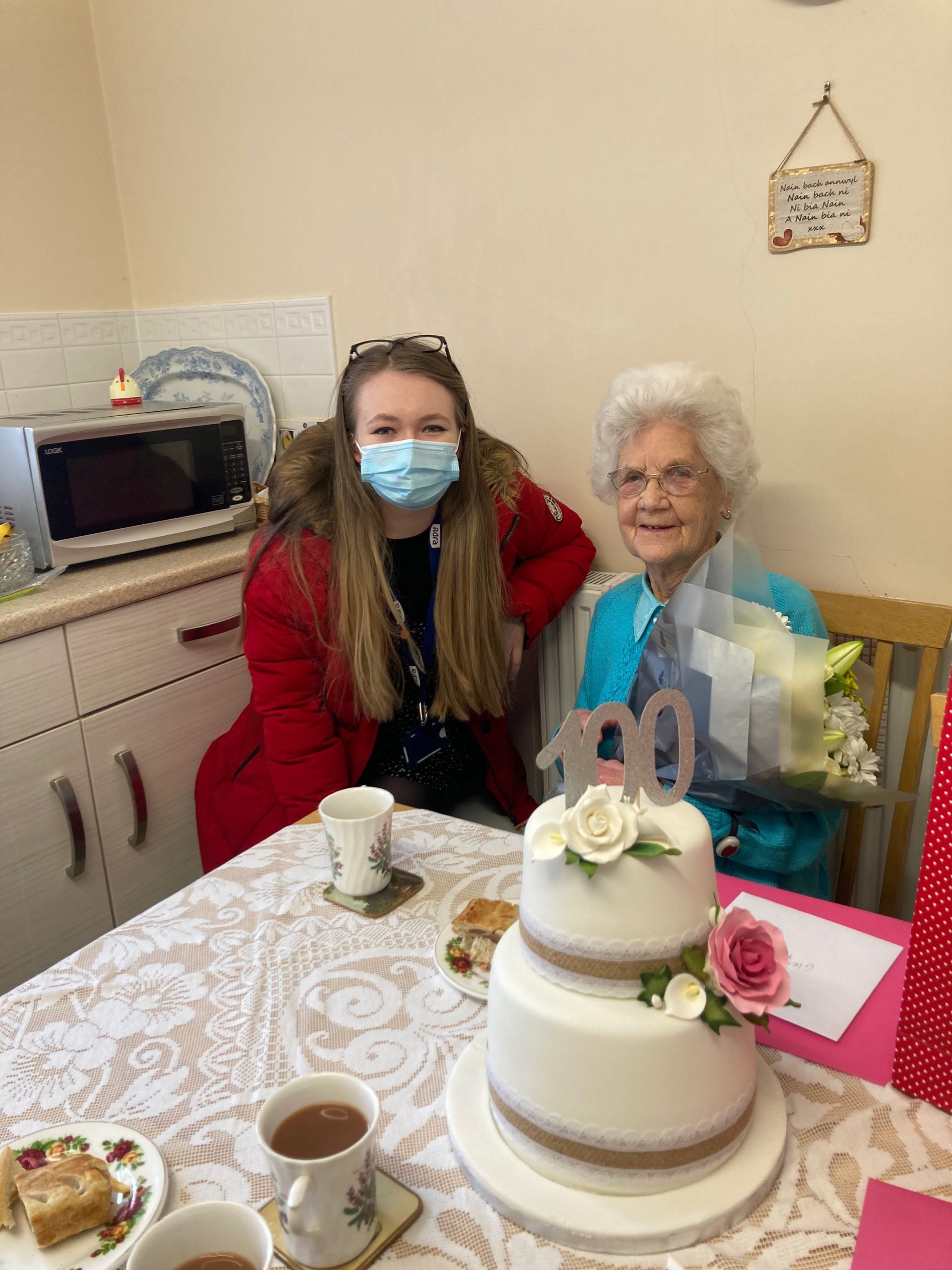 It was a pleasure to visit our customer, Glenys Williams of Tre Wen, Groeslon as she celebrates her special 100th birthday this week.
Glenys Williams has been our customer since 1972, was born and raised in Groeslon where she still calls home today.
We'd like to thank her for being a great customer, we thoroughly enjoyed marking the occasion of her birthday with a birthday card and flowers from everyone at Adra. Thanks also to Glenys Williams for the warm welcome to our Supportive Housing Officer, Heather Smith, who visited on her special day.
A very happy birthday Glenys Williams, from everyone at Adra!