Stories
11 August 2021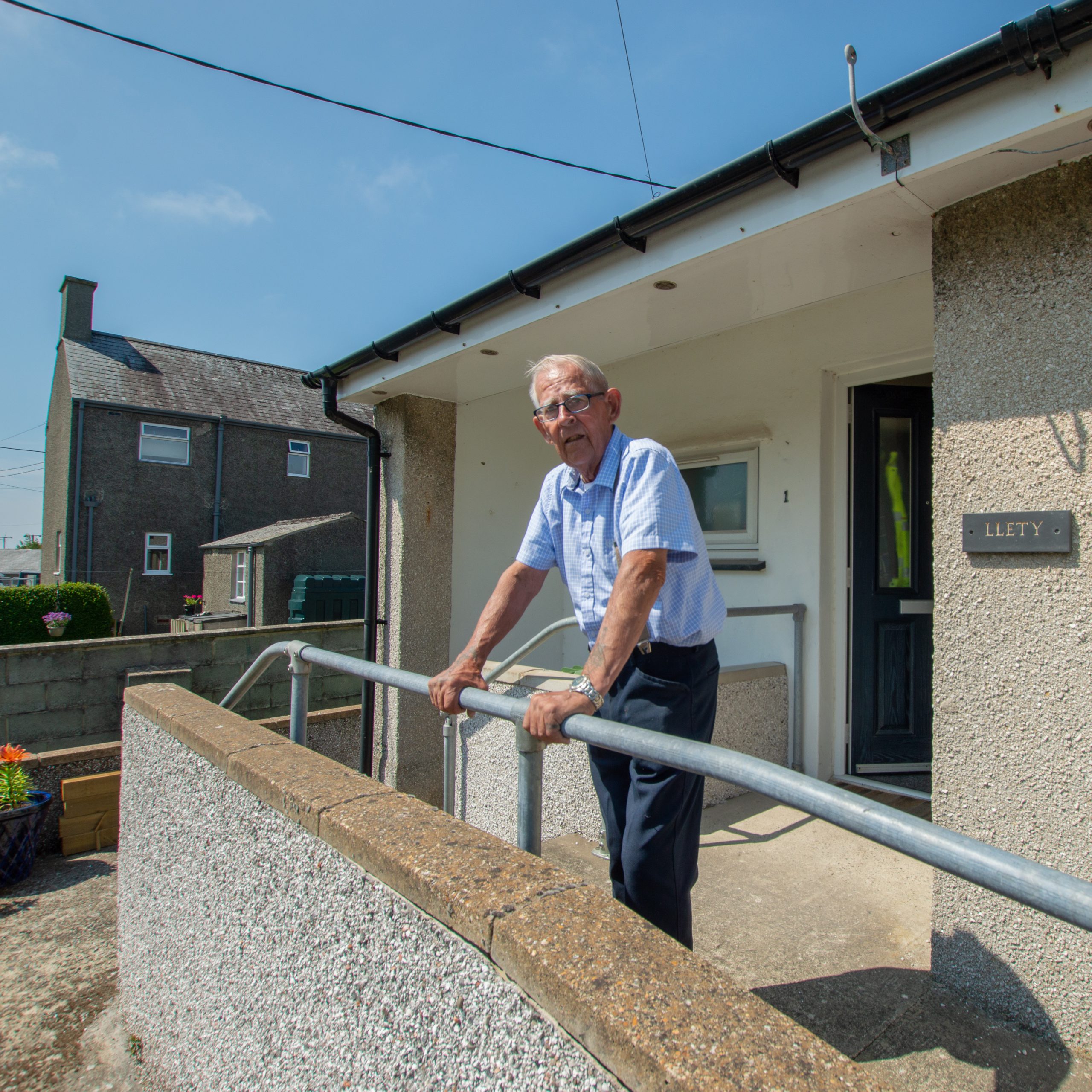 Mr Ronald Hughes had lived in Chwilog, Pen Llŷn since the 1980s. He has now moved back to his local community, Chwilog, where he calls home after living in Denbighshire for a short time.  
Ronald Hughes moved from Chwilog after living there for 35 years. He went to live to Denbighshire in 2017 because he had a family there after suffering a personal loss but wished to return home.  
Mr Ronald Hughes, Adra customer said:  
"I was renting a private accommodation in Denbighshire after moving there in 2017. The accommodation flooded, it was a difficult experience. Then the pandemic hit, and I was quite lonely there. I wanted to return to the place I call home, Chwilog. 
"I was so pleased when my stepdaughter contacted Adra and they were able to help. Adra and their lettings team have helped me very much and I am so grateful that they have found this home for me to move into and that I have been allowed to return to my local community.  
"One of my favourite hobbies is gardening. I can garden in the garden here which is of great interest to me. The butcher, the local shop and the pub are only a few steps away so I am very pleased and grateful for the support." 
Ms Susan Roberts, stepdaughter of Mr Ronald Hughes said: 
"Thank you so much Angela for all your help and support. It has turned an unfortunate circumstance into an almost pleasurable experience. I only hope my stepfather will be happy in his new home which is better suited to him and close to family and friends of his own generation.  
"I would like to congratulate your team on a well organised process, completed in difficult times with compassion, professional attitudes and willingness to get things sorted promptly. My sincere thanks, and my stepfather's too." 
Angela Thompson, Housing Lettings Officer at Adra said: 
"I am so glad that we were able to help Mr Hughes find a suitable home to meet his needs and that he is happy to have returned to his local community. It's so nice when people are happy and satisfied with the service we provide. Thanks to both for their comments."