Stories
14 May 2021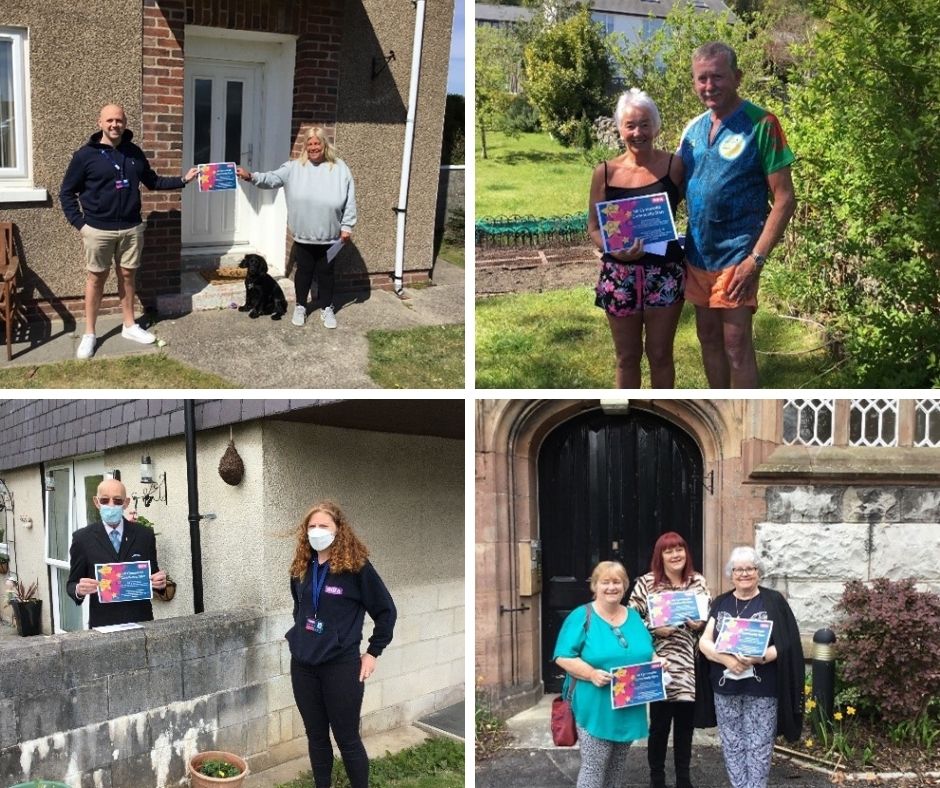 Our Community Stars Awards are back.
Thank you all for your nominations, this year has been quite a year for the voluntary work some of our tenants have been doing and it is a pleasure to be able to acknowledge some of this work.
So here are some of this year's winners…
Mary Lou and Aled Reese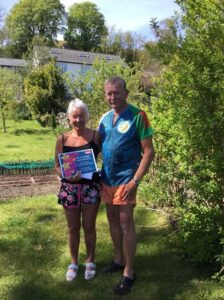 Both were nominated for their outstanding work in the community of Pwllheli during the pandemic. Mary Lou and Aled are retired husband and wife from Pwllheli, both of whom have been extremely busy doing various things to help in the community. Mary Lou has been busy making safety masks herself and donating 'scrubs' to the local hospital. While Aled has been helping the elderly of the community by cutting work and doing other jobs to help them.
Thank you for your contribution to the local community.
Kevin Williams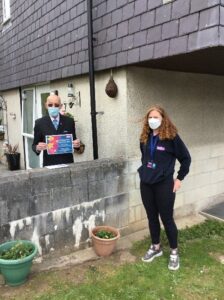 Kevin was nominated for the work he had been doing to clean up and maintain the site where he lived in Bangor over many years.
Kevin is also trying to improve the appearance of the site by planting flowers in the communal area, tidying the bin area and sorting recycling items appropriately. Thank you so much for your voluntary work Kevin, having characters like Kevin who go the extra mile makes all the difference to our communities.
Carol Young, Samantha Young a Maria Mielczarski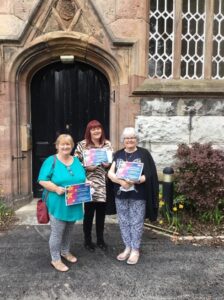 During the first lockdown, Carol, Samantha and Maria were very active in helping neighbours who were shielding by arranging weekly online shopping for them from the local supermarket.
They have also been busy getting messages from local shops such as newspapers, bread, milk and so on.
It was a huge campaign and ensured that many of the residents who could not go out themselves and without family or friends nearby, had a regular supply of food, drink and essentials. But most importantly were safe in their homes during the pandemic.
Thank you to you all for making a huge difference to the lives of the residents of the Old Palace, St Asaph.
Sandra Williams-Evans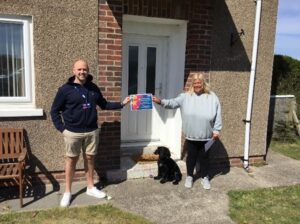 Sandra has been nominated for her work helping neighbours over the past year.
Although a busy mum, Sandra has been helping older and vulnerable people in her community up to three days a week over the year by getting prescriptions, shopping and messages. Thank you Sandra!
As you can see it's been a great year and so much amazing voluntary work has been happening in our communities.
Looking forward to announce more winners soon.
If you know someone who deserves to be recognized as a Community Star, go to our website to nominate them.