Stories
6 June 2022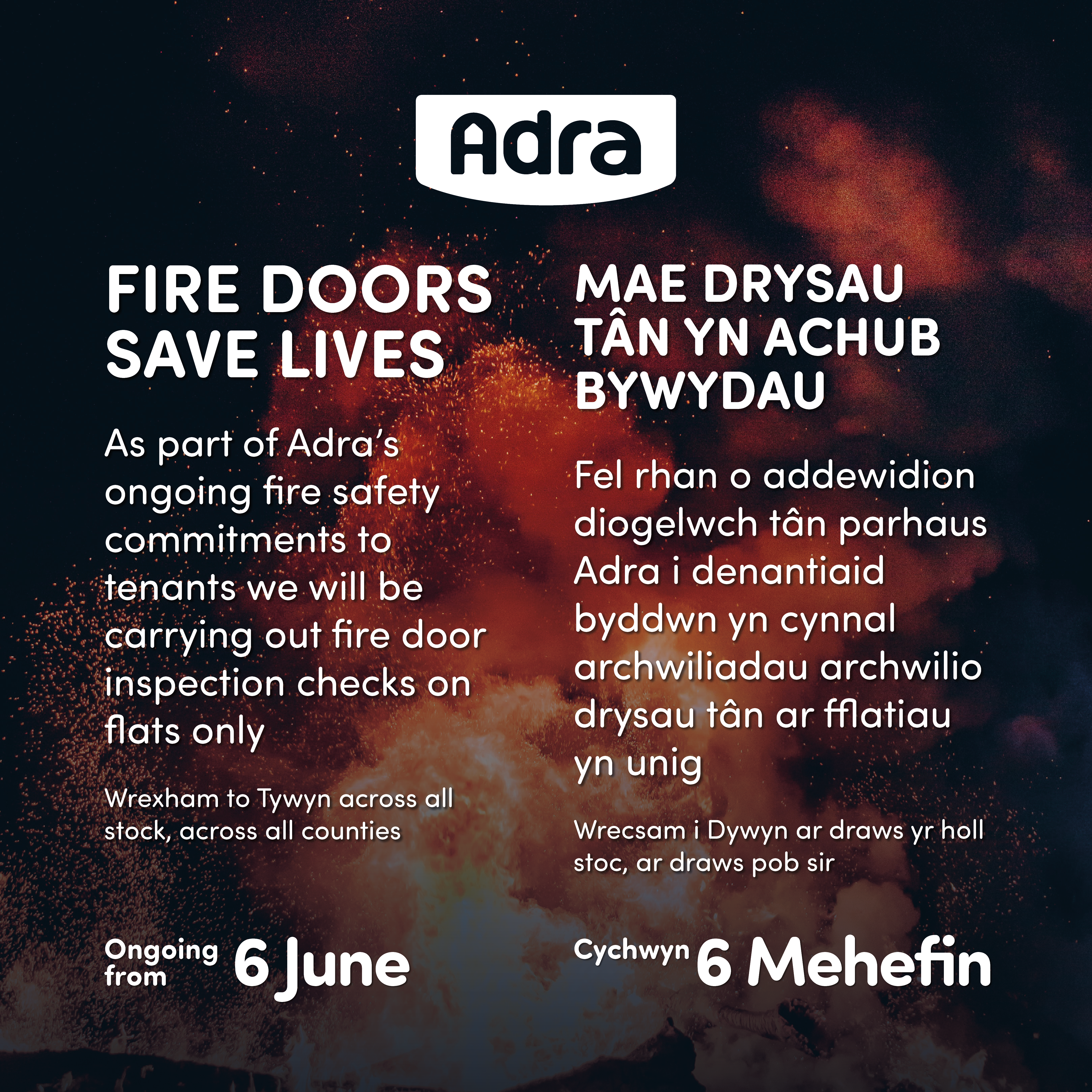 From

6 June

we will be carrying out Fire Door Safety checks in many of our properties.
Your safety is very important to us and we need to ensure that your front door is safe and complies with the current fire safety regulations. 
It is a legal obligation under the Fire Safety Act 2021 that we check that your door is working order and in good condition. 
One of our staff will call by your home to carry out this work and we will send you an appointment letter.  
Here are some answers to frequently asked questions:
Will I be notified of an appointment? 

 

The letters

offering appointments will be sent

from the 6

th

 of

June onwards

 

What

work will be done? 

  

 

Carry out an inspection of approximately 2000 doors, to ensure the external and internal components of each door are in good working order and meet the required fire safety standards. 

 

I live in a house

–

will you check mine?

 

We will only be

checking

entrance

doors in flats, and

service

cupboard doors in communal areas.

 

What happens next?   

 

If the inspection is satisfactory, you will not expect a further visit until next year. If the inspection is unsatisfactory one of two things will happen:

 

1  The door will be repaired   OR 

2  The door will be replaced If the door is not repairable  

What are the different regulations for fire doors?

 

Because fire doors are functional items and are necessary in all buildings and structures, all fire doors are required to meet

a number of

different regulations

such as

for 

sound

, accessibility, ventilation, thermal efficiency and safety glazing as well as fire safety.