Stories
15 July 2022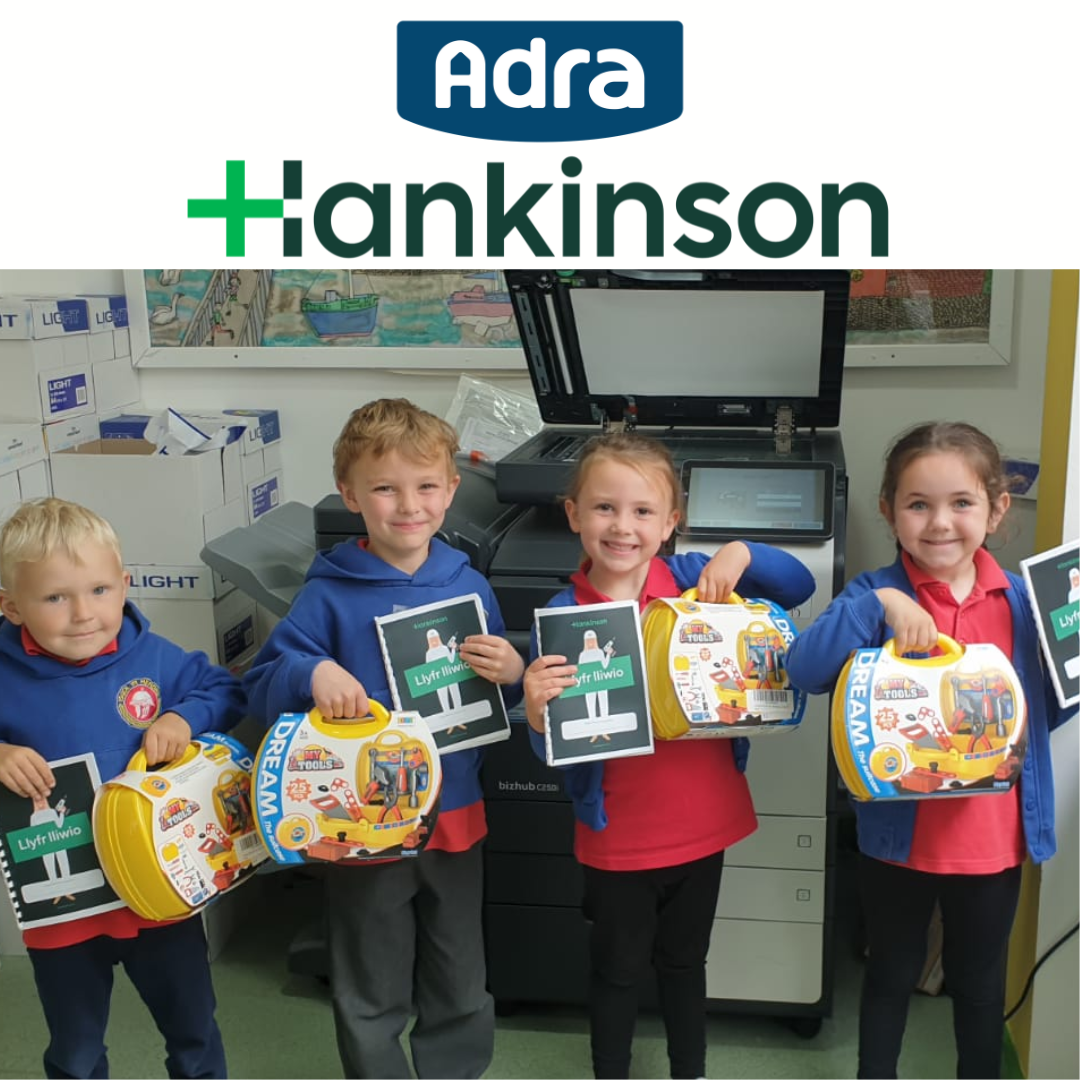 Recently, one of our sub-contractors, Hankinson, visited Ysgol yr Hendre in Caernarfon, to distribute free construction activities books and toys to children in the reception class.
This had been arranged as one of the numerous social value commitments that Hankinson has for the contract that they were awarded to upgrade some of our housing stock, near the school.
Ceri Ellis-Jackson, our Social Value Co-ordinator works closely with the contractors to ensure added social value is created, she said:
"Hankinson has made a special effort to ensure that residents of the communities where they work benefit from additional value form this contract, and from the outset. They started work about two months ago. We at Adra have worked with them to translate the activities book, form English to Welsh, so that the children of our communities can also enjoy it. It is hoped that the book will educate children on various construction materials and equipment. Also, we hope that it will trigger an interest in construction and even encourage some of the children to think about a career in this field in the future".