Opportunities
20 April 2021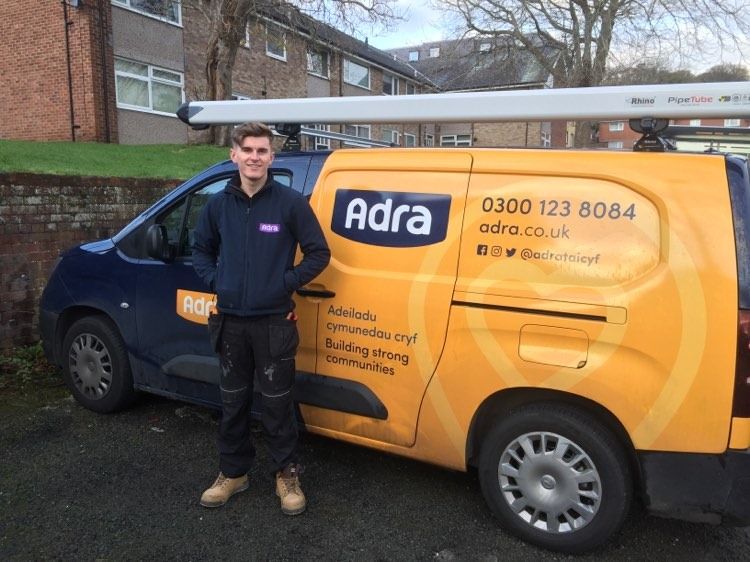 It was Apprenticeship Week in Wales this week 08 Febuary 2021. We have launched our new academy with the aim of supporting more than 60 young people to develop new skills and access work opportunities across North Wales by 2022.
Academi Adra is focusing on enhancing skills and employability options through:
apprenticeships
work placements
graduate placements
trainee schemes
We're starting our first two placements this month as part of the national Kickstart Scheme, creating work opportunities for 16 to 24 year-olds on Universal Credit who are at risk of long-term unemployment.
We are matching customers up with opportunities through our services and ambitious investment and development programme, with these first two placements developing customer service skills with its Call Centre.
Working with partners
Working with partners through the Clarion Housing Partnership, our placements through the Kickstart Scheme will develop transferable skills.
These six months placements for Welsh language speakers will help to enhance their employability and provide much valued workplace experience
the aim is to help participants move to long-term employment with us and other employers in the area.
As part of  our commitment to creating opportunities for its customers, the housing provider has recently taken on four new apprentices, one electrical, one plumber and two painter and decorators within its Repairs and Maintenance team, adding to the several other apprentices currently working on its asset management programme and new build construction sites. This is all part of our skills and employability project, Academi Adra.
We have also developed our housing trainee programme and we will be recruiting a further two housing trainees during the coming weeks to learn about housing management, customer care and supporting tenants to sustain their tenancies. We will also offer four graduate placements opportunities during 2021/22.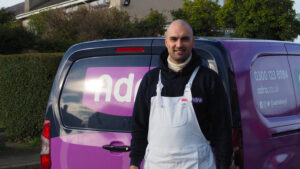 Caleb Khan is studying for a City & Guilds Level 2, NVQ Diploma in Decorative Finishing and Industrial Painting Occupations (Construction) at Grŵp Llandrillo Menai and as part of his course he is gaining practical, on-the-job training as an apprentice with us.
Caleb, of Caernarfon, said: "Adra has given me a fantastic opportunity to develop my skills as an apprentice, working with an experienced painter and decorator at Adra's homes. I'm extremely grateful for this chance and would like to thank Adra for their support."
More information
For more details of work opportunities including placements, trainee and apprentice programmes please contact Elin Williams at Adra on 0300 1238084 or email: elin.willams@adra.co.uk