Stories
17 December 2021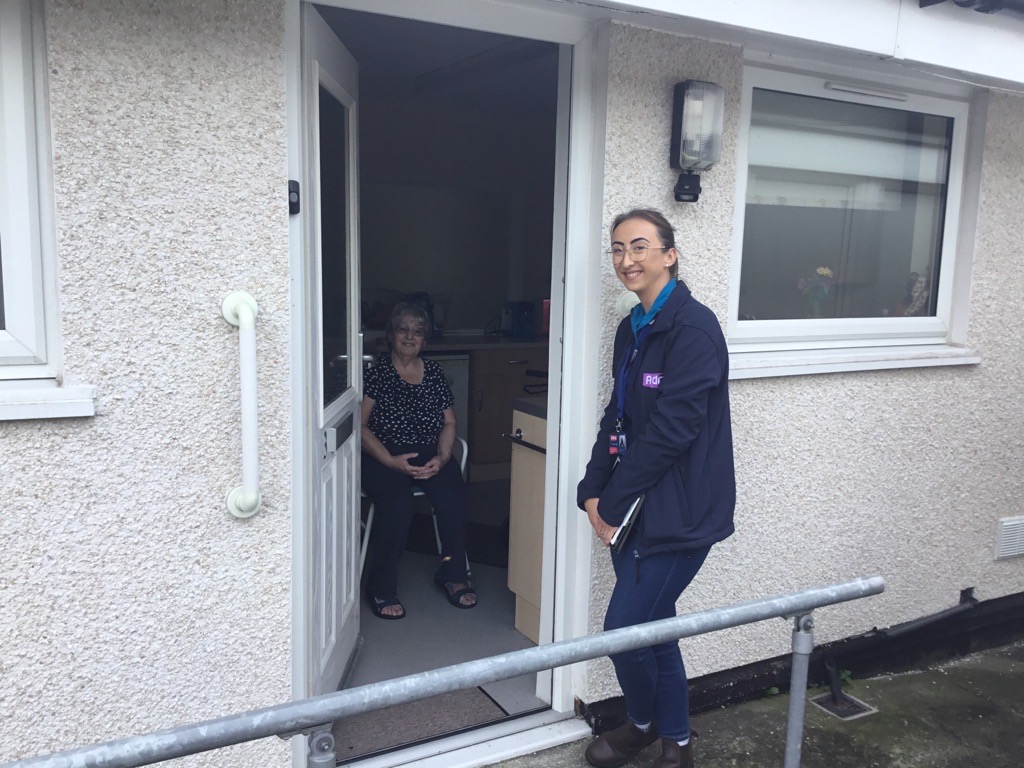 As many of you know, every year we hold an estate walkabout. It's an opportunity for us to visit you, in your homes and communities, to talk about your experiences, hear what you think of our services and share information about what support is available from Adra.  Last year, unfortunately due to the pandemic, it was not possible to visit our estates – but this year we were delighted to be able to return and see familiar and new faces, have conversations and keep in touch.
One very special moment during the estate visits was when Charlotte, our Community Liaison Officer, met Mrs Pogson for the first time in person.
Charlotte told us: "During the pandemic, we were making welfare phone calls to chat with people who were isolated or lonely to offer them some company. Also, to make sure they had everything they needed, like prescription and grocery shopping. I got to know Mrs Pogson through our telephone welfare talks, and during the estate tour I was delighted to meet her for the first-time face to face.
"It was a pleasure to get to know Mrs Pogson during our weekly talks during the lockdown period. It was a nice surprise to meet her in person and get to put a face to the name during our estate walkabout"