Stories
22 April 2022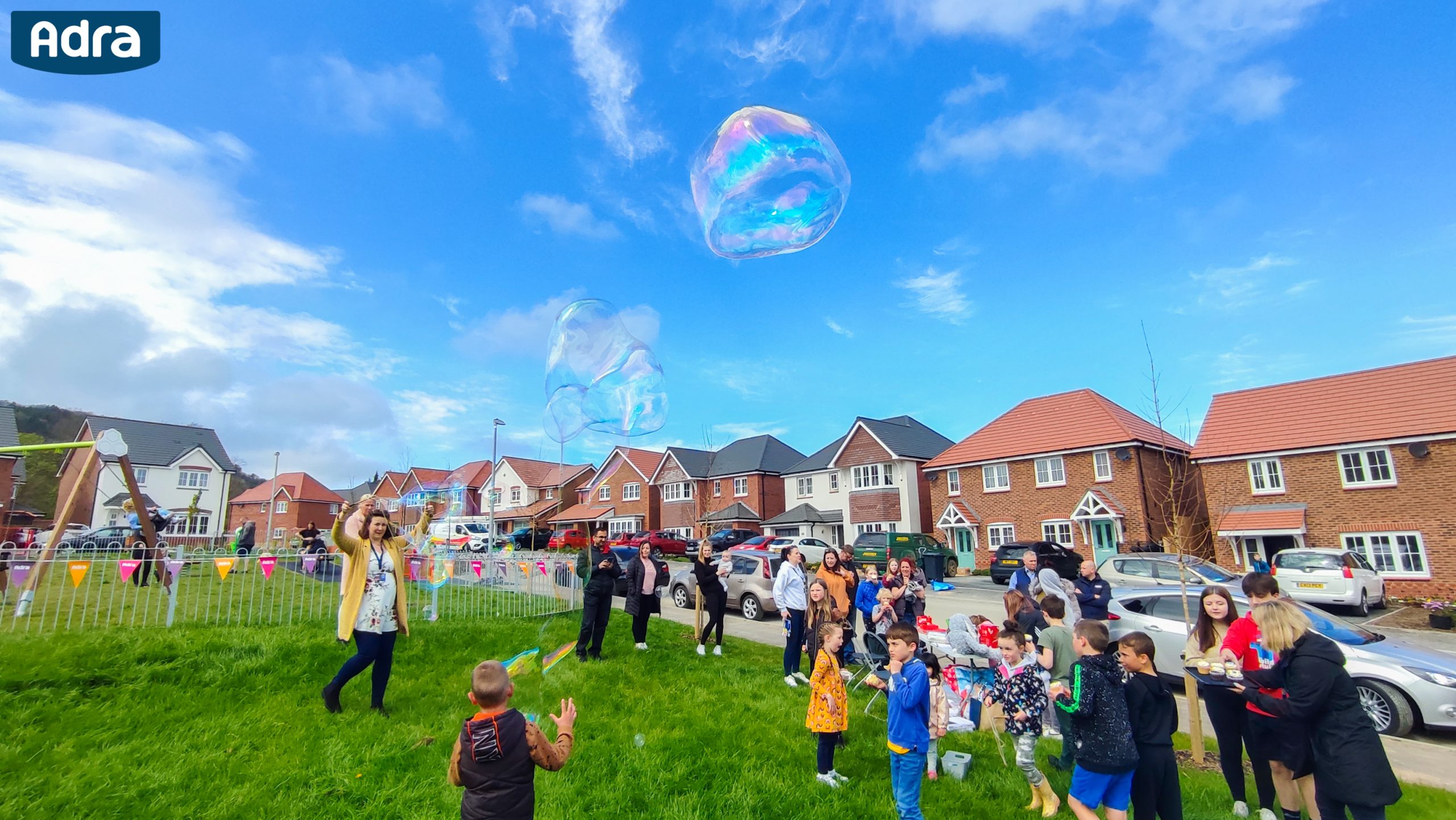 We organised the official opening of a park in Dol Gele with Anwyl to welcome the local community and children to the park.
About 30 children came ready to play in the park. We had an Easter Egg Hunt, cup cakes, bubbles, all to bring children to play in the park who are living in the community of local, affordable housing in the park.
A competition to name the park was also held and we have received 13 ideas and are looking forward to choosing the winner.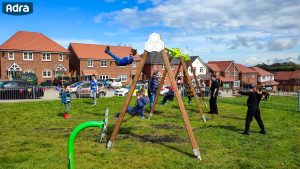 Ceri Ann Owen, Adra's Affordable Housing Officer in the area, who had the idea to create the event for the local community, said:
"The idea behind the event was to bring our tenants together and also to celebrate the opening of the park as some have been living there for some time but have been unable to use the park as it has closed before now. Great to be able to bring the local community together. "
Sion Eifion, Adra's Community Projects Officer, said:
"It was great to see a new community thrive at the official opening of the park at Dol Gele. As a company, we recognize our responsibility to support individuals and communities across North Wales and hope that there will be further opportunities for such community events in the future."
Finn, a local 11-year-old resident within the community, said he enjoys playing in the park to meet his friends and that the swing is his favourite thing about the park.
Sulaiman, a resident of the local community who works at Ysbyty Gwynedd while his wife works at Ysbyty Glan Clwyd, said:
"Thanks Adra for organising the day, it makes me happy to see my youngest daughter playing, smiling and laughing in a safe environment like this park otherwise we would have to make a journey to go to a different park.
Phil Dolan, managing director of Anwyl Homes Cheshire and North Wales, said: "We are delighted that the new recreation space at Dol Gele is now open to the public. New play areas and accessible green spaces are at the heart of new communities and are  an important part of the thoughtful approach we take to planning our new developments. Knowing that children and young people can enjoy the benefits of these new facilities for many years will become very rewarding for the whole Anwyl team."