Opportunities
14 February 2022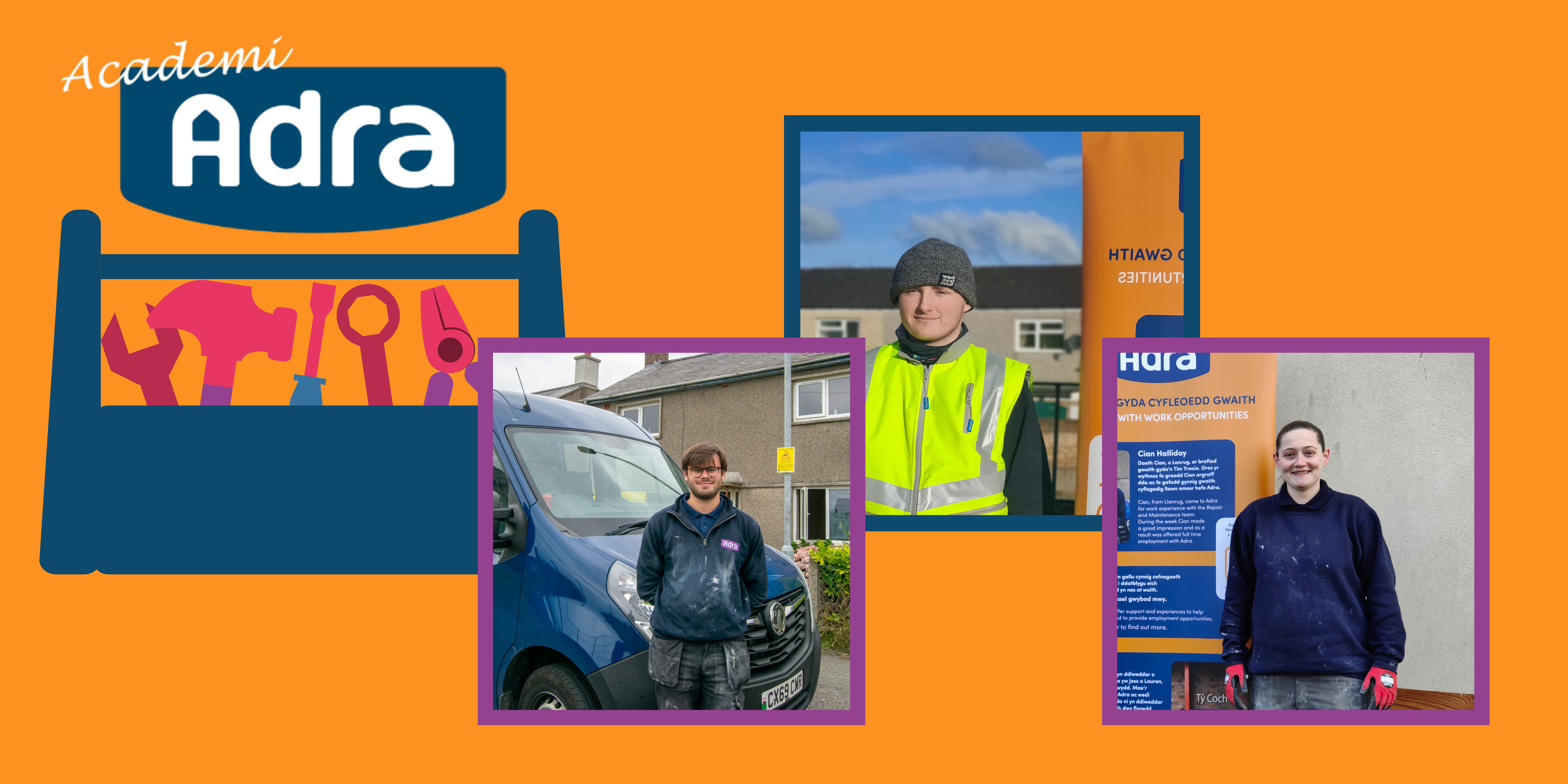 Academi Adra can offer support and experiences to help develop your skills and to provide employment opportunities.
Jess and Lauren, our housing trainee apprentices, have had opportunities through Academi Adra.
Both are tenants of Adra and have recently started a two year apprenticeship with us. Jess and Lauren are currently completing a qualification in CIH Level 2 Certificate in Housing Practice.
"I'm enjoying learning whilst working towards my qualification. I'm currently working within the Allocations team which has been an amazing experience. I'm very grateful for the opportunity and look forward to other opportunities in Adra through my apprenticeship." – Jess
"The whole process has been very positive. I've gained so much out of it so far. I have thoroughly enjoyed working with the teams and I've learnt a lot. The support from my tutors has been great and I look forward to completing my qualification." – Lauren
Thomas has joined the Work Planners team as a Resource Admin Officer with a 16-week
placement scheme.
"I wish to thank Adra for the opportunity to show that I can be a valued member of staff, and for the welcome received from all the team at Adra." – Thomas
Cian Halliday
Cian, from Llanrug, came to Adra for work experience with the Repair and Maintenance team. During the week Cian made a good impression and as a result was offered full time employment with Adra.
What opportunities can we offer?
Working with our partners, we can offer work experience, work placements, apprenticeships, traineeships, volunteering opportunities and much more. Let us know what you'd be interested in and we'll put you in touch with the right people.
If you are looking to make some changes in your career path we can support you.  This could be through helping you gain:
employment
training
starting your own business
confidence building
We want to provide opportunities for our customers by providing you with support so you can:
look for work confidence
find work experience
develop new skills
It can be a difficult and challenging time for you but help is available.