Stories
10 May 2021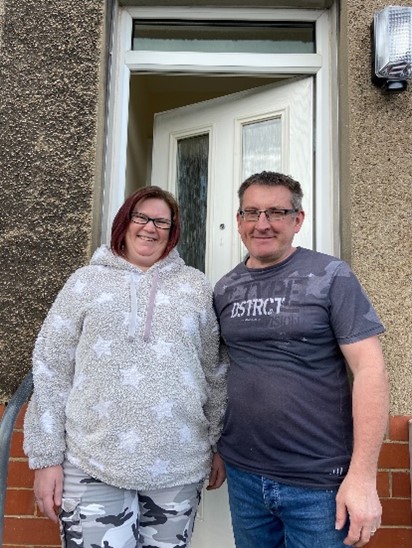 Our Lettings Team are a very busy team here at Adra. Their day-to-day tasks is to find suitable homes for our customers. Last year the let 425 homes.
So when we receive kind messages like this one from Jackie and Mark  who moved into their new home recently we are over the moon:
"We cannot thank you enough for being patient with us and all your help answering any queries we had along the way. "We've been dreading this journey, but you and the team have made this a simple, straight forward and painless journey for us"
Thank you so much for taking time to get in touch Jackie and Mark. We'd like to wish you all the best in your new home, and hope that you'll be very happy there.
Remember, if you are looking for a new social home, you need to register with Gwynedd Council's Housing Options Team:
https://www.gwynedd.llyw.cymru/en/Residents/Housing/Social-Housing.aspx
Every home we have to let at the moment can be seen on our website: