Stories
22 June 2021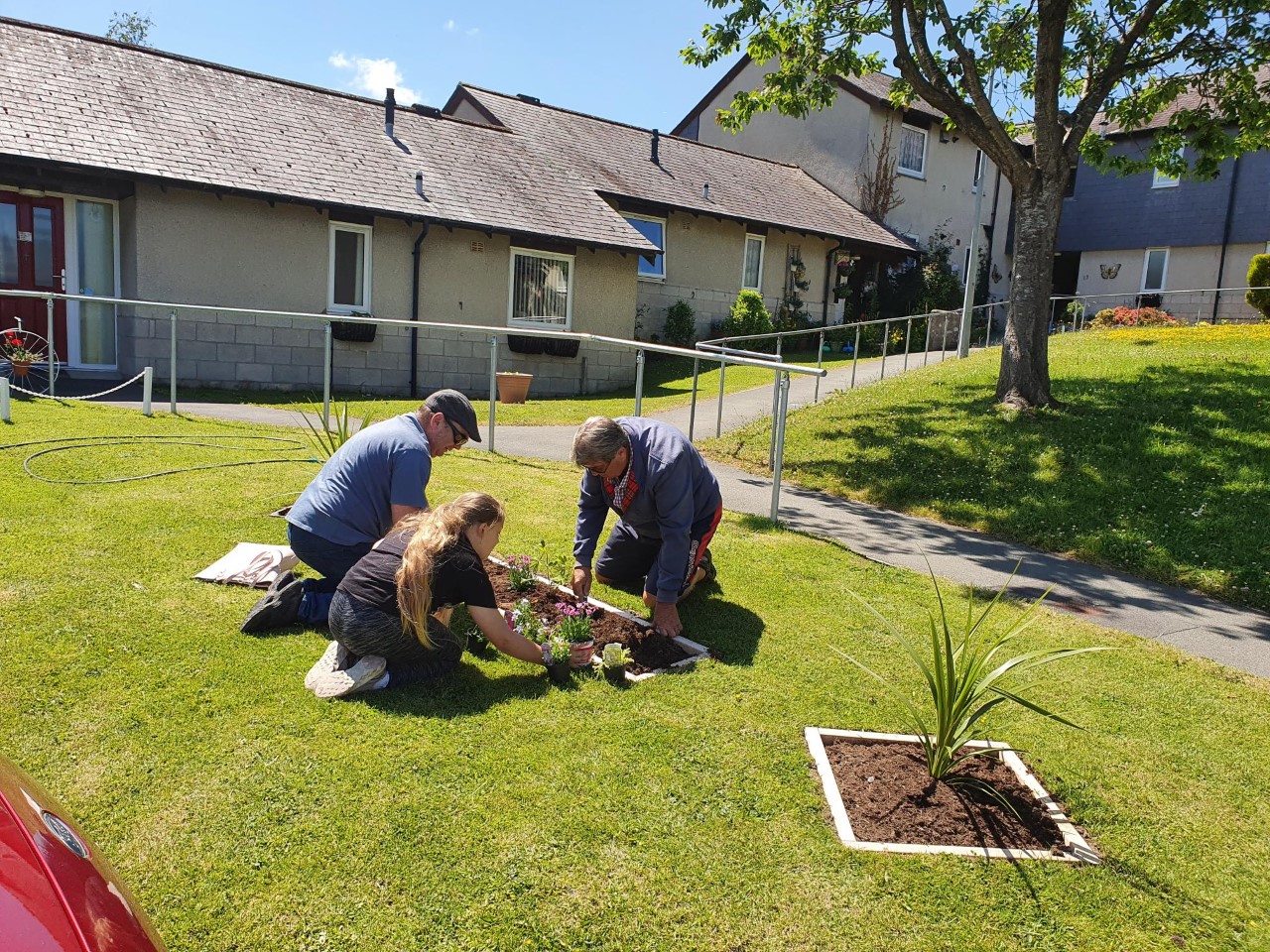 We're right in the middle of the Summer. So our tenants at Llys Dewi Sant, Bangor have come together with Charlotte from our Community Involvement team and Kath our Supported Housing Officer to bring some life to the communal gardens.
It's been a difficult few months with the lockdowns so this was a perfect opportunity for all the tenants to come outside, socialise and take part in the gardening session. The sun was out and it's amazing how some flowers here and there can transform a space. It was also wonderful to see so many tenants outside enjoying the sun and a long over due catch up.
Most of our tenants can see the flowers from their homes, so we hope they will bring a smile to your faces for many weeks to come.
Thanks to everyone who took part.